FREQUENTLY ASKED QUESTIONS

If you're considering a career in audio engineering or music production, you likely have a lot of questions. That's why we've created this frequently asked questions (FAQ) page to help answer some of the most common questions we receive at CRAS. If you have any additional questions please contact us today.
How will I pay for school?
There is a potential financial plan for everyone. Federal Financial Aid is available to those who qualify. Additionally, private funding, to include private scholarships, and private education loans from banks and other financial institutions are accepted. A no-interest monthly payment plan is available for those who wish to pay personally for tuition. Students can use a combination of any or all of these options and may be eligible for other aid accepted by the school.
Our Student Financial Services Department is available to assist students with the details of the student aid process. Please call 1.800.562.6383 for a personal consultation once you have been interviewed and accepted to attend.
How long is the program?
The Master Recording Program II consists of 43.5 credit hours over 48 weeks, which equates to approximately 11 months. The first 36 weeks are spent on campus where students must complete all 12 cycles of classes. Upon class completion, student will complete 280 internship hours over 12 weeks.
When do classes start?
Unlike most traditional schools who start classes twice a year, CRAS starts classes throughout the year. To maximize your opportunities, class sizes are small and seating is limited to 12 students per class. Therefore classes fill up far in advance. Start dates are subject to availability at the time of enrollment.
Is it possible to work while attending CRAS?
Yes. Classes are held Monday through Friday from 9:00am to 1:00pm or from 2:00pm to 6:00pm. Sessions are subject to availability at the time of enrollment. Having a set schedule with class being the same time everyday throughout the program easily enables students to find a job that will conform to their class schedule. It is suggested to limit work hours to 20-30 hours per week.
There are additional hours scheduled on Saturdays and/or Sundays. Students may also be required to complete assignments outside of classroom studies.
What is the cost of living in Arizona?
The average cost for housing ranges from $700 — $900 per month depending upon size, location, amenities, etc. CRAS partners with Lori Coulter from Apartment & Home Solutions. She offers an apartment locating service at no cost to our students and has been serving Arizona since 1989.
The cost of living varies greatly. To view AZ's living statistics, please visit the CRAS – Conservatory of Recording Arts & Science College Navigator.
As well, you are welcome to visit our NET PRICE CALCULATOR to view a quick estimate. We, at CRAS, feel that the generated values from this calculator may raise an eyebrow, so please feel free to contact our Financial Aid Department with your inquiries.
How much will I need to study outside of class?
A general rule of thumb is two to four hours a day. More or less may be necessary, dependent upon each student's individual capabilities. With 24-hour access to the school, most students find it very easy to put in extra hours on campus. Let's face it, if you're passionate about audio and you had millions of dollars worth of equipment at your disposal, wouldn't you be here as much as you could too?
What type of degree does CRAS offer?
Graduates receive a diploma for completing the Master Recording Program II and several certifications for industry-standard hardware and software, including Pro Tools, Logic Pro, Rational Acoustics Smaart, T.C. Electronic M3000, T.C. Electronic S6000, Antares Auto-Tune and more.
What kind of job will I qualify for?
The mission of CRAS is to prepare students for entry-level positions in the audio recording and music industry. Through their extensive training on campus and experience gained during their internship, many CRAS graduates have obtained jobs working as an assistant engineer in a recording studio, mixing sound for concerts and live shows, audio post production (recording and editing sound for movies and television), design and audio for video games and A&R work for record labels. Other opportunities include Pro Tools Engineer, Studio Management, Pro-Audio Consultant, Pro-Audio Product Development, Radio/Commercial Production, Corporate Audio Technician, Sound Reinforcement Consultant and Audio Technician.
Is housing available for students?
Depending on the size of housing, housing location, and amenities, CRAS partners with Lori Coulter with Apartment & Home Solutions, with a free locating service to best meet your needs. For more info, check out our housing ideas.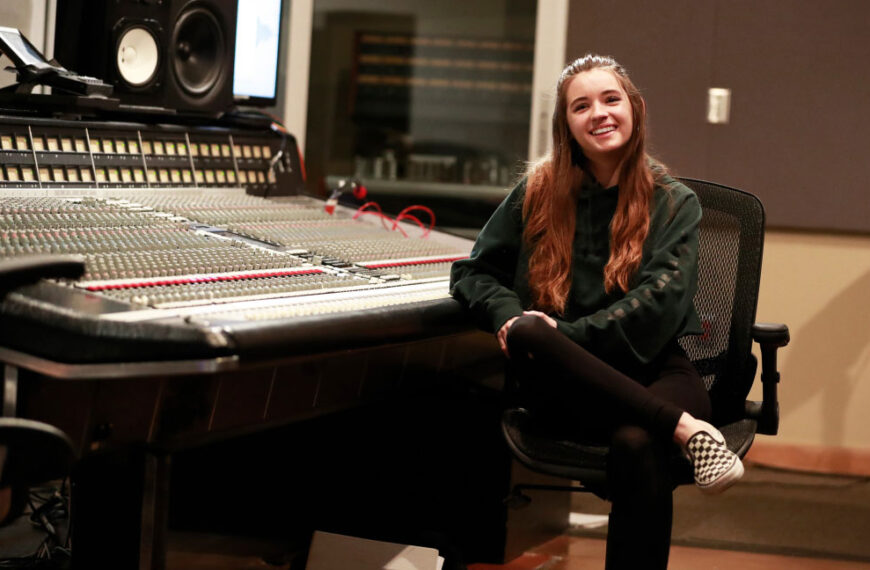 Begin your journey towards becoming an audio engineer