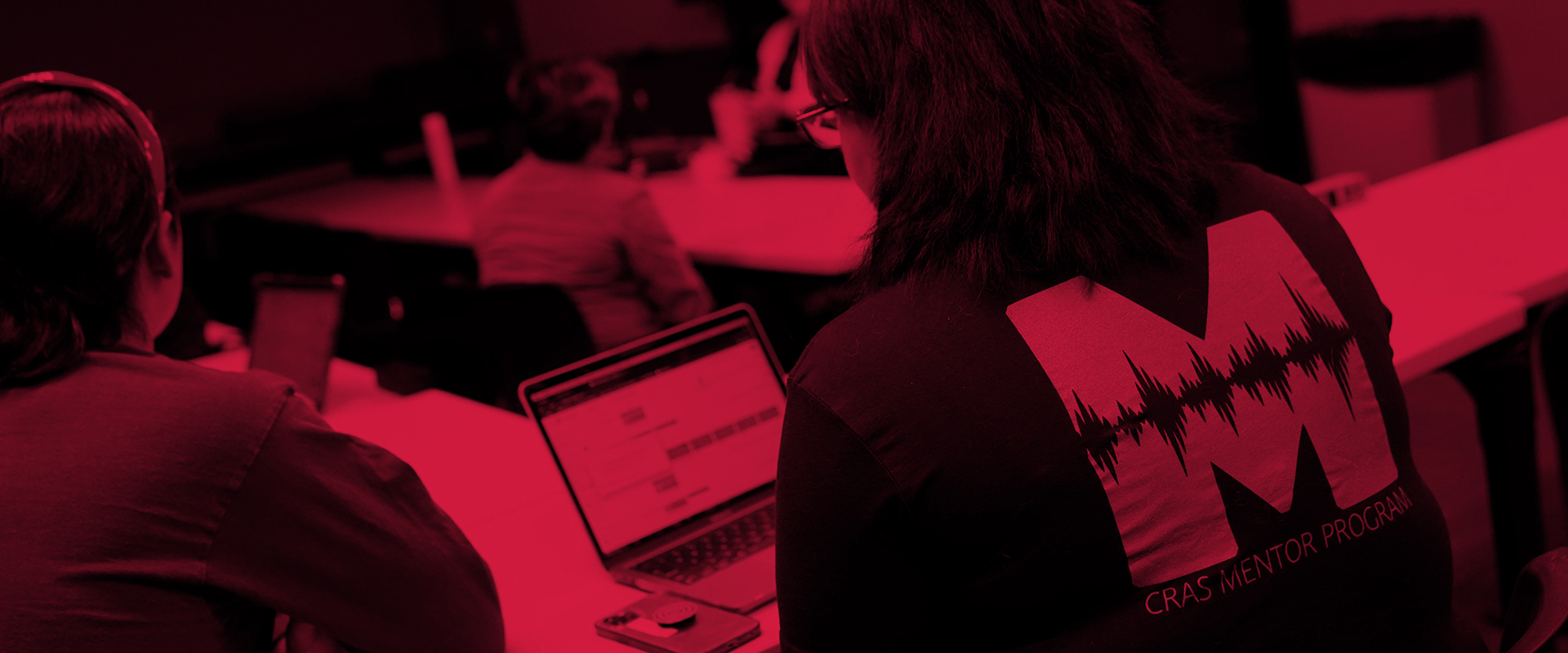 INFORMATION for prospective students, current students, alumni, and parents
Welcome to the CRAS Resource Page! Here you will find a wealth of information to help you along your journey towards a career in music production and the recording industry. Whether you're a current or aspiring student, alumni or parent our resources provide valuable information on housing, admissions, and more. At CRAS, we're committed to providing the knowledge, skills, and resources necessary to succeed in the competitive world of music production and recording industry. We hope that these resources will help you on your journey and inspire you to reach new heights in your career.
Air Travel & Local Attractions
While you are in the Phoenix area visiting our audio recording school, take some time to visit local attractions such as the Grand Canyon, or South Mountain Park (which is the biggest municipal park in the world).
Our exceptional assortment of museums that feature Native American as well as European art and music draw people from around the globe. Jim Adkins of Jimmy Eat World called Phoenix a "rock Mecca". Jimmy Eat World is just one of many bands who got their start in Phoenix. There is a wide variety of cultural, natural and sports attractions in the Phoenix, AZ area, and if you're "from somewhere else" its beauty is unique unto itself.
Air Travel
Phoenix Sky Harbor International (PHX) is located just minutes away from our campus. Hotel accommodations are reasonable and are located near both the airport and the recording school in Gilbert, AZ.
Hotel Accommodations
DoubleTree by Hilton Phoenix – Mesa
1011 W. Holmes Ave
Mesa, AZ 85210
480-833-5555
Holiday Inn Mesa
1600 S. Country Club
Mesa, AZ 8521
480-964-7000 or 800-465-4329
Courtyard By Marriott Mesa
1331 S. Westwood
Mesa, AZ 85210
480-461-3000
La Quinta Inn & Suites Mesa (Mesa West)
902 W. Grove Ave
Mesa, AZ 85210
480-844-8747 or 800-531-5900
Extended Stay America Mesa
455 W. Baseline Rd
Mesa, AZ 85210
480-632-0201
Hawthorne Suites Tempe
2301 E. Southern Ave
Tempe, AZ 85282
480-633-2744 or 800-711-8653
Extended Stay America Mesa
1920 W. Isabella Ave
Mesa, AZ 85202
480-752-2266
Green Tree Inn Mesa
1405 S. Westwood
Mesa, AZ 85210
480-668-8000
Best Western Inn Dobson Ranch
1666 S. Dobson Road
Mesa, AZ 85202
480-831-7000 or 1-800-528-1356
Days Hotel Mesa*
333 W. Juanita Ave
(US 60 & Country Club Drive)
Mesa, AZ 85210
480-844-8900
* Ask for the Conservatory of Recording Arts rate
Housing
Students who will be attending the CRAS will be in Arizona for approximately 36 weeks attending classes at both the Tempe and Gilbert locations. A student will start off at one location for 18 weeks and then transfer over to the other location to finish out the remaining 18 weeks.
There is a mandatory orientation on your start date which falls on a Friday at our Gilbert location. At this time you will find out which location you will be attending first.
You will also have your Laptop Basics class which is also mandatory the next day, Saturday at the Gilbert location.
There are a variety of apartments in the surrounding cities of both locations to meet every kind of need imaginable. The Conservatory of Recording Arts & Sciences refers students to Lori Coulter from Apartment & Home Solutions. Lori can be reached at 602-882-6030 (Direct). Please visit www.crashousing.com for housing examples and amenities.
Additional Resources
City of Mesa
Provides important information about the City of Mesa. This site includes community and statistical information.
Craigslist – Phoenix
Provides local classified ads and forums for jobs, housing, for sale, personals, and local community services.
City of Gilbert
Provides important information about the City of Gilbert.
Aaron's
Aaron's Rents and Sells Furniture; a nationwide chain.
Valley Metro
Visit this website for information about public transportation.
Phoenix New Times
A Great resource for the music and social scene in Arizona.
City of Tempe
Provides important information about the City of Tempe. This site has everything from Parks and Recreation information to Police Beat statistics.
AZ Central
A direct link to the Arizona Republic newspaper. Did someone say, "Job Search"?
Arizona.com
A guide to anything and everything you would want to know about Arizona. Apartment finders, travel guide, home essentials, entertainment, car rental/repair. Just click on the city you are interested in. It's that easy!
Ikea
Ikea has amazingly inexpensive home furnishings. They are a great alternative to renting furniture. You can order online or visit the store in Tempe.
The Future of Post Secondary Education
CRAS has been recognized as an ACCSC School of Excellence for Over 15 Years! The ACCSC is an organization dedicated to accrediting career schools and colleges. Our students' graduation and graduate employment rates have continually exceeded other ACCSC-accredited institutions for 15 years in a row.
There is much in the news these days about the efficacy and value of post-secondary education. Heated discussions about soaring costs, loan programs, repayment rates and other topics are all tied to what should be the ultimate goal — gainful employment and a fulfilling career.
The following links to stories about the "new world" of post secondary educational opportunities speak to how this new way of thinking can open up a whole new window of opportunity for our young men and women. Please take a few minutes to read these informative articles, and as always, feel free to contact us with any further questions.
COVID-19 Guidelines & Protocols
CRAS is taking every precaution possible to maintain the safety, health, and wellness of every student and staff member, by following the CDC's COVID Guidelines and Protocols.
If you're a soon to be high school graduate considering a future in music production or the recording industry, CRAS can provide the education and industry connections needed to succeed and be in demand.
We understand that choosing the right education path can be a daunting process, but at CRAS our dedicated enrollment experts are here to help. We offer guidance and support to you and your family throughout the entire enrollment process, ensuring that you have all the information you need to make an informed decision about your future.
If you have questions about our programs, want to learn more, or are ready to apply, don't hesitate to get in touch with us today. Our team is available to assist you and answer any questions you may have. Let us help you take the first step towards achieving your goals in the exciting world of music production and recording!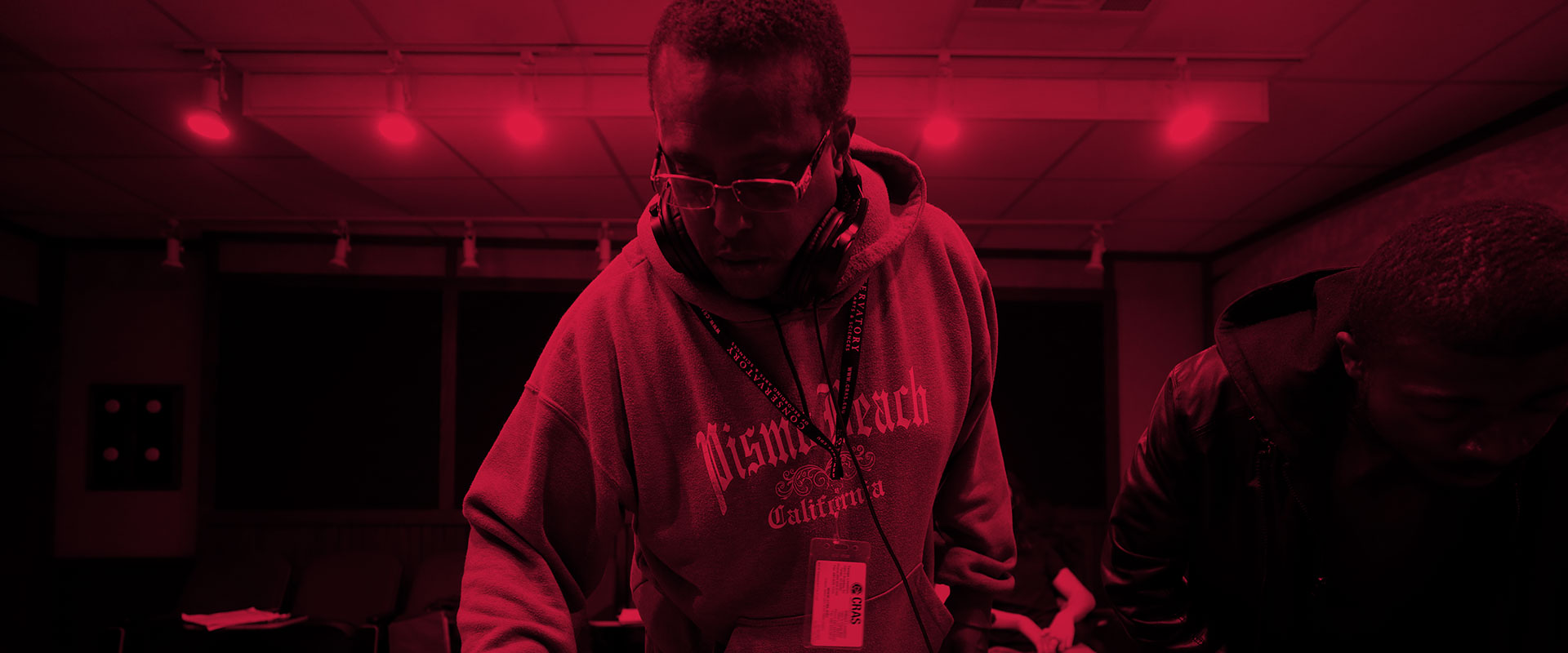 CRAS is a private technical college offering professional level training for careers in the audio recording industry. The following resources for parents are intended to help answer common questions we hear from the parents of prospective students.
For parents, we know that you want the best for your child. CRAS graduates are ready to succeed in the highly competitive fields of studio recording technology and engineering, live sound engineering, and music production/post-production for film, corporate presentations, television and game audio design. Every year, numerous CRAS graduates are awarded gold and platinum records and win Grammy awards.
Our curriculum is centered around the Master Recording Program II (MRP II), which is a 43.5 credit program that includes 36 weeks on campus in Tempe/Gilbert, AZ and 12 weeks interning at a site of the student's choice throughout the United States. Classes meet Monday through Friday for four hours per day. There are additional hours on scheduled Saturdays and/or Sundays and the facilities are open 24 hours a day for student accessibility.
As an education professional you need to have a high level of assurance with regard to how and where you make your recommendations to students and parents. With that in mind we offer the following statistics. CRAS graduates eighty-two percent of its students and currently possesses a ninety-four percent cohort loan repayment rate – allowing you to recommend CRAS with confidence.
Create A CRAS Connect Account
To access Financial Aid Documentation, our Prep Courses, and your educational materials, all students must set up an account on CRASCONNECT3. This is our curriculum delivery system. To complete this section of your checklist here's what you need to accomplish:
You will create an account on

CRAS Connect

.
You will need a valid GMAIL email address — Directions on this will be emailed to you.
Any questions, give us a call 1.800.562.6383.
Student Login
Once enrolled and on campus, CRAS Connect guides students through the program and offers a syllabus for every class, glossary, testing, Wiki, networking hub and more. This site is a specifically designed tool to help you get the best education possible.
Prior to attending CRAS, CRAS Connect is used to provide future students twenty-four hour access to helpful information and pre- attendance assignments.
You must have completed the admissions process and/or be an enrolled student to have login access. Please contact an admissions representative to learn more about CRAS Connect.
Housing Ideas
Where will you live? That is a great question. Housing is affordable and readily available within close proximity of both the Tempe and Gilbert locations. Students who will be attending the CRAS will be in Arizona for approximately 36 weeks attending classes at both the Tempe and Gilbert locations. A student will start off at one location for 18 weeks and then transfer over to the other location to finish out the remaining 18 weeks.
There are a variety of apartments in the surrounding cities of both locations to meet every kind of need imaginable. CRAS refers students to Lori Coulter of Apartment & Home Solutions 602-882-6030 (Direct). Please visit her site below for housing examples and amenities.
Internet Requirements
Students must have Internet access established in their residence, prior to their Class Start Date Orientation. Students must be able to utilize CRASCONNECT3, while off-site. The Greater Phoenix Metro area has many Internet service providers, so please choose a provider that best fits your needs.
Orientation
Orientation consists of 2 (two) days on campus prior to your first full day of classes. Both days are Mandatory for new students.
Friday — Your Class Start Date
Please arrive at our Gilbert campus, 1205 North Fiesta Blvd., Gilbert, AZ 85233 no later than 11:45 AM MST
When you arrive, you will be given a packet of paperwork and we will be taking your pictures for your Student ID badges. By the end of the first day, you will know what your school schedule will be and what campus you will be starting at. You will be here until approx. 5:00 pm.
Saturday — Laptop Orientation
You will need to arrive at the Gilbert campus no later than 9:30 am.
You will enter the campus through our After-Hours entrance so please pay attention to where this is located during Orientation.
YOUR SCHOOL ID IS REQUIRED FOR ENTRANCE ONTO THE CAMPUS.
You will be here a full day (until about 6:00 pm) and lunch will be provided for you.
Both days of Orientation are mandatory. Your first official day of class will be the following Monday on your assigned campus!
AES Chapter
Founded in the United States in 1948, the AES has grown to become an international organization that unites audio engineers, creative artists, scientists and students worldwide by promoting advances in audio and disseminating new knowledge and research. Here at CRAS we are fortunate to have one of the most active chapters in the country. The opportunity to become involved in a professional organization like AES early in your audio career provides an excellent framework for networking at conferences and events in major audio markets throughout the world. This is a great way to build the connections that can help you land a recording job after your training is completed.
Student members attend meetings, seminars and clinics and organize extra-curricular activities for the student body. Seminar topics range from current industry trends to acquiring audio engineering skills. Clinics provide hands-on experience with projects focusing on the design and construction audio tools. Students have built everything from simple direct boxes, microphones and re-amp devices to 100 watt tube guitar amplifiers.
Student members may attend yearly AES conventions in the U.S. representing the school at the student delegate meetings. They experience the cutting edge in audio technology and network with industry professionals and fellow students alike. We are very proud of our AES chapter's legacy and look forward to having new student members be part of this respected organization.
This connection to the AES is just one of many unique benefits of attending CRAS. If you'd like to learn more about what our audio recording programs offer, you can explore all the information on our site. You can also schedule a visit to our Gilbert facility and tour our studios where students learn the recording arts. You will find that CRAS stands out from the rest.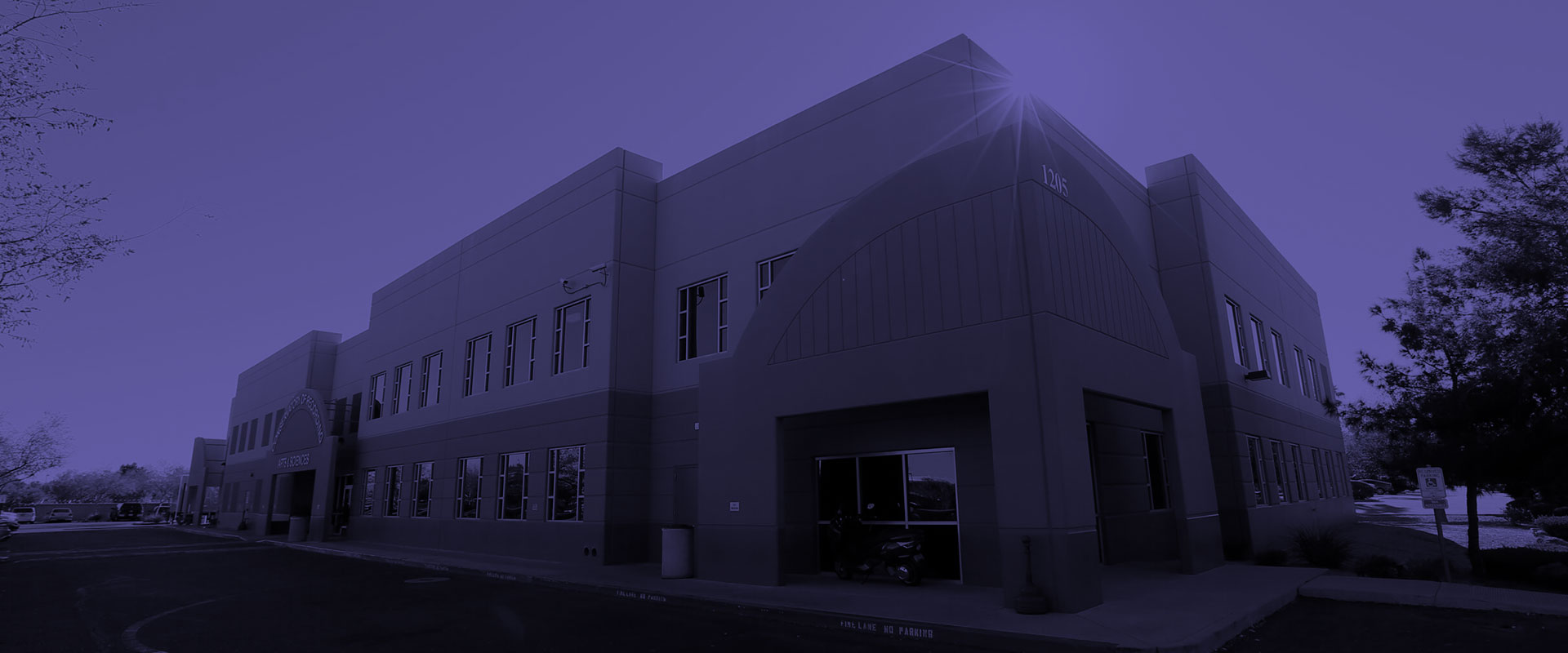 Submit your request for copies of your Official CRAS Transcript. Educational or Personal copies are available.
Received credits or work on a song, movie, the newest game, or something else, please share