How Do You Become a Music Producer?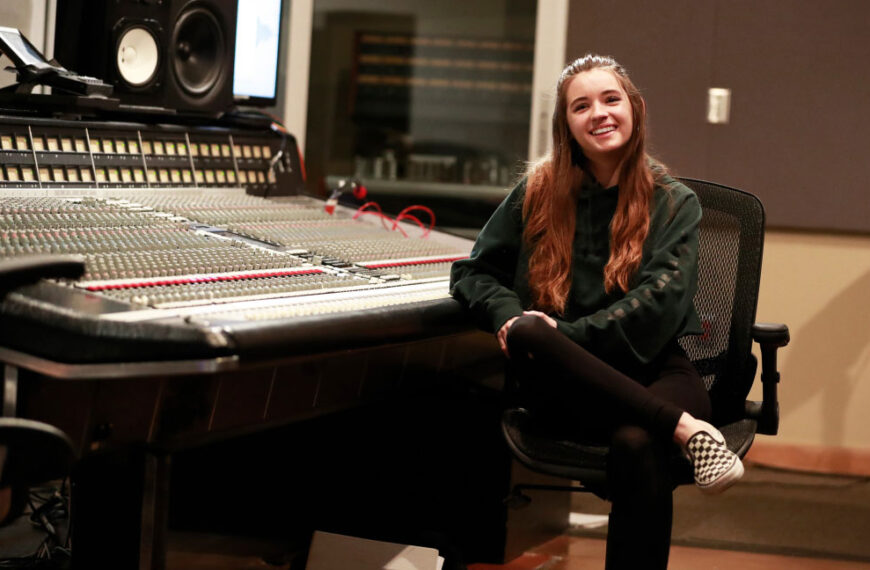 Get the skills, and make the connections at CRAS.
Our connections can put you in the Industry and help you succeed. Music recording studios, live venues, and more, all come to CRAS looking for qualified applicants that are ready to roll on day one.
As the music industry continues to evolve, one constant remains: The Producer is still the kingpin who brings it all together.
They gather music samples, improve lyrics and instrumentation, hire session musicians, inspire the finest performances, and supervise the entire process from preproduction through mixing and even mastering—not to mention balance budgets and hurdle technical issues. In the days when record labels ruled the world, earning that level of experience, prestige, and trust in your musical and business savvy was a long, hard road.
But here you are, an entirely new breed who grew up with computers and technical fascination. Music from every genre and period are a click away, along with unlimited videos, information, and resources for learning new skills.
No generation before you could even imagine having a personal computer with software that replicates yesterday's exclusive recording studio capabilities.
What twists and turns might your rise to Producer be taking in a world so glutted with competition and bursting with possibility?
Let's brush over the two Producer career paths that still dominate the industry. As technology advanced, some of the Audio Engineers who were constantly pushing innovative technologies had the artistic and creative vision to become Producers. But "doing it all" forced these engineering experts to bring on a junior Engineer, and so began the ever-cycling career path of Engineer to Producer. The rise from Musician to Producer is more visible thanks to superstar examples from Brian Wilson and Dr Dre to Lady Gaga, but the role most likely to evolve into Producer is the Musical Director. When a Producer calls for a song to be in a new key, it's the Musical Director who is furiously rewriting and clearing the path for a trouble-free session. As adept as they are at conflict resolution and pulling out peak performances, they have a great deal to learn about recording technology and business savvy.
Now let's zoom back into your passion for music and technology, the driving force that keeps you researching applications, watching tutorials, acquiring gear, and constantly experimenting for more professional results. Some days are pure frustration but then a moment of sheer magic happens and the work continues. You already are a Producer! CRAS knows the time you invest in microphone adjustments, interface and signal routing, and track creation via your Digital Audio Workstation. We recognize your dedication to dynamic sound processing and the technical ability to produce soul-rocking thunder. You already are an Engineer! CRAS is here to accelerate your progress in a way that opens up an entire world of opportunity.
Our connections to industry pros can help you jump ahead in a fiercely competitive job market. Instead of waiting around for the right apprenticeship, with CRAS you'll have the opportunity to demonstrate your passion and ability in a promising internship.
Our real-world approach will give you the staying power and experience to navigate the frustrations, delays, and hard work that pave every road to prestige and glamour. The CRAS approach is as comprehensive as the industry itself, covering everything from artistry and technology to the business skills needed to launch your own production company or excel as a star employee.
Most recording studios prefer to hire candidates with a formal education from CRAS so they can feel immediate trust in their performance around BIG gear, spaces and people.
What will it take to climb to the top? Let's start with effort, timing, ability, know-how, musicality, and personality. Add to that demonstrating your craft and unique talents, inspiring others to want to work with you, pulling the best performance from an artist, diving into new technologies, and gaining comfort and confidence working in high-level environments. There is a reason why CRAS alumni have been awarded Gold and Platinum certifications, Oscars, Grammys, Tonys, AMAs, CMAs, and EMMYs. You are already making the most of where you are. Is it time to go where you truly want to be? Ready to take the next step?